David Justus guiderà la giuria di The Future Now (NYFA)
New York Festivals International Advertising Awards (NYFA), partner dei Touchpoint Awards, ha annunciato The Future Now Executive Jury, un panel di leader nella tecnologia creativa conosciuti a livello globale come esperti nell'integrazione della tecnologia nel settore della pubblicità e del marketing.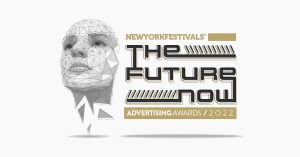 David Justus, Director of Technology e Business Development di AKQA, sarà Jury President e guiderà The Future Now Executive Jury. La nuova categoria lanciata nel 2022 mette sotto i riflettori i lavori che sfruttano la tecnologia per fornire un approccio innovativo a un'esperienza del consumatore più coinvolgente.
The Future Now Executive Jury oltre al Presidente includerà: Adrian Berlina, Founder e Chief Creative Officer di JAM3, USA; David DiCamillo, Chief Technology Officer di Code and Theory, USA; Felix Fenz, Chief Creative Officer di Grabarz & Partner Germania; Arthur Fullerton, Chief Technology Officer di Rauxa USA; Andy Hood, Vice President Emerging Tech di WPP USA; Jayna Kothary Global Chief Technology Officer di MRM, UK; Karen Maurice O'Leary, Emerging Product and Platforms Lead, Creative Shop Meta.